Taormina, one of Sicily's most beautiful towns, perfect for a day trip!
Taormina, who hasn't seen a postcard of this Sicilian town, with its rich history and natural beauty?
Hotel Capo Skino organises guided day trips to Taormina, a unique and extraordinary opportunity to discover this Sicilian gem.
Taormina, what to see in a day
There are so many things to see and do in Taormina, certainly the first thing we would recommend is a visit to the Greek Theatre (or Antico Teatro).This ancient theatre, like most of the town, dates back to the third century BC. All visitors are left enchanted by it. Located in the upper part of the town, the theatre offers an incredible view of the sea as far as the eye can see.
The Greeks, who had always been renowned for their architectural skill, decided to construct the theatre here owing to its spectacular position, a "theatre onto the world".
The trip to the past continues with a visit to the Roman Odeon. The Odeon played an important role, hosting scholars and musicians since ancient times. Incredible shows were held here, with up to 200 people participating.
Continuing the tour, you will be able to admire Palazzo Corvaja, an ancient palace considered one of the symbols of Taormina. this is especially due to its Arab-style landmark towers with Gothic-Catalan-style mullioned windows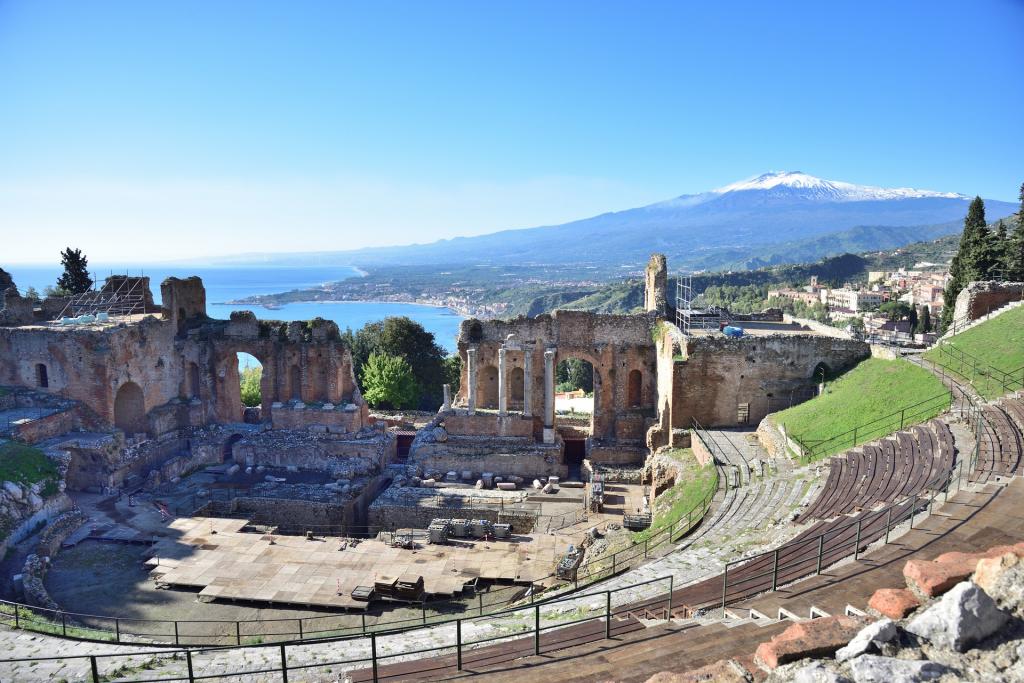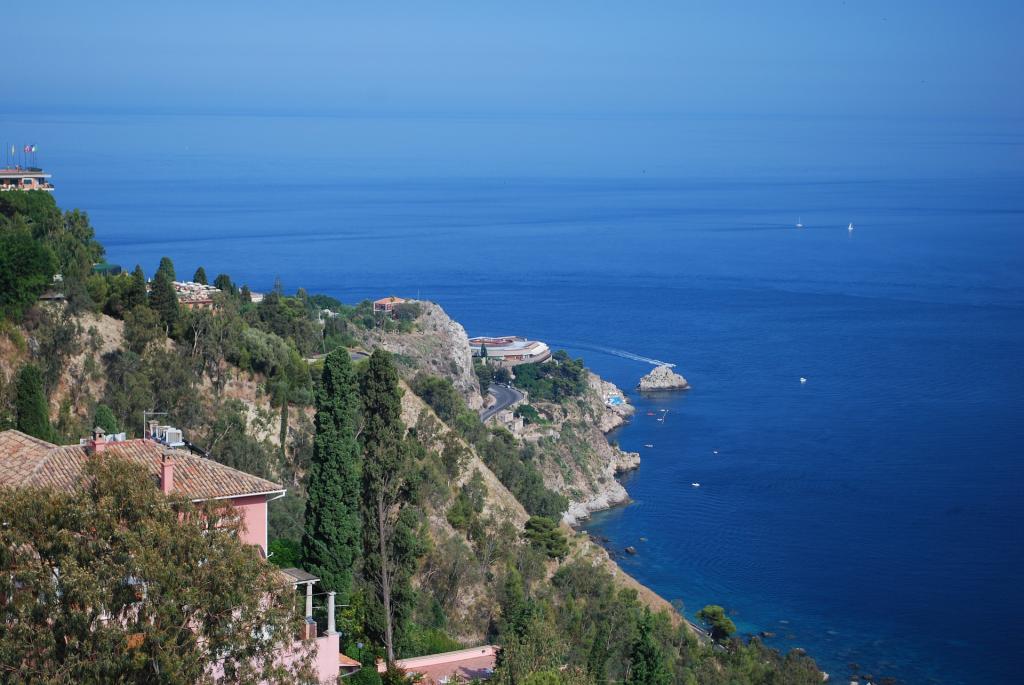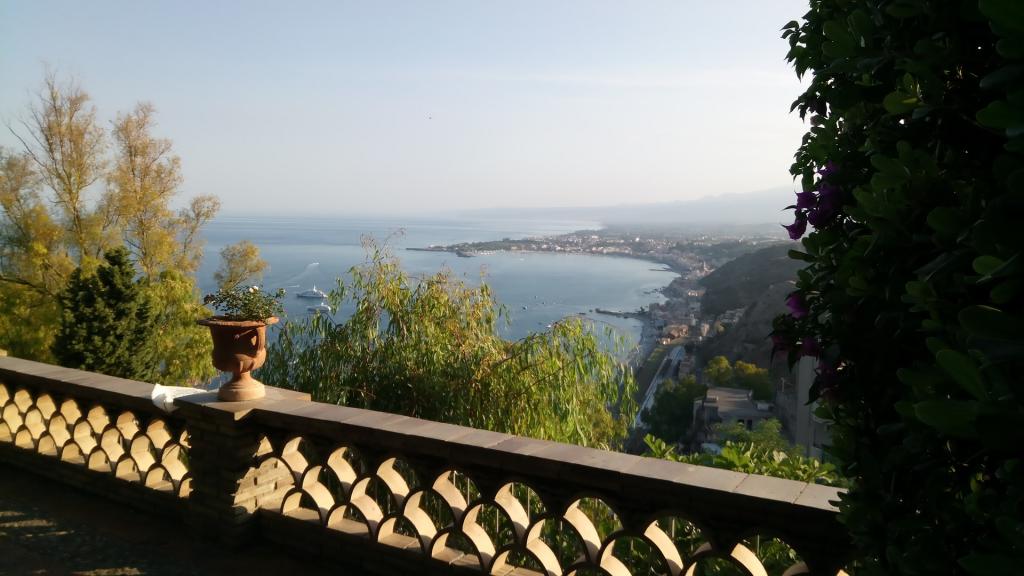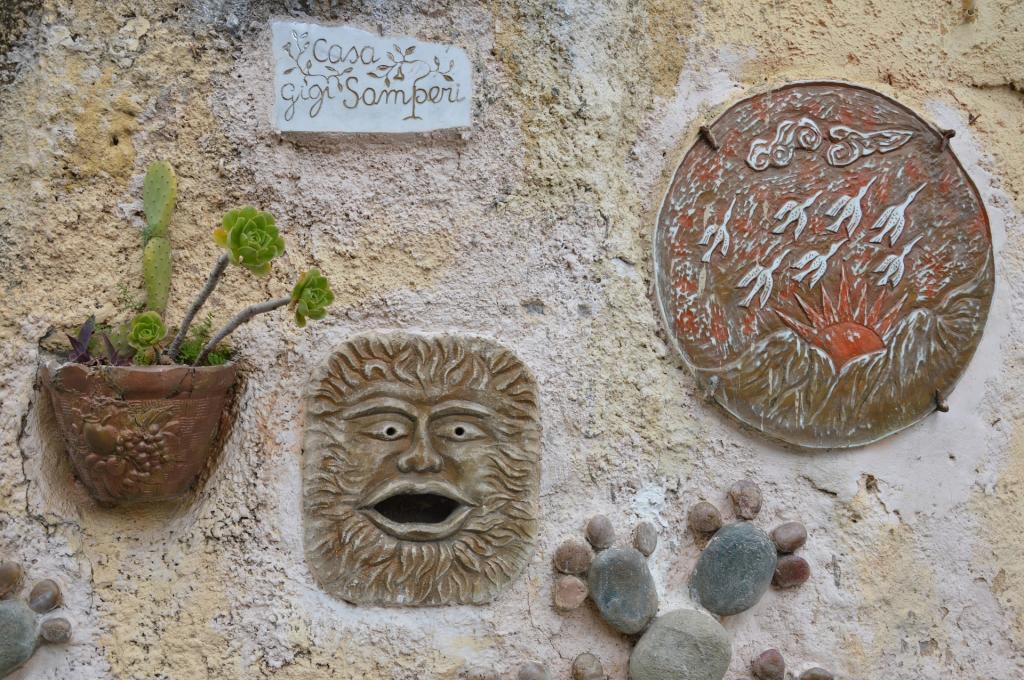 Walking through Taormina's old town, you will be met by the famous Naumachia of Taormina, a red-brick facade dating back to Roman times.
Even today, its precise function is not known. The most popular theory is that it had the containment function as a reservoir supplying the ancient city's water network.
A small Sicilian town, Taormina, with its narrow streets and alleyways surrounded by ancient palaces is a place to be discovered at leisure, with quiet walks and stops, looking up.
But Taormina is not just about history. Another of its beautiful attractions are the numerous beaches, with so many that you will have an embarrassment of choices. We can recommend some, but we invite you to explore them all and find the one that enchants you.
Mazzeo beach is one of the less touristy beaches. Here, you will find tranquility and relaxation, there are also stretches of free beach.
Villagoia beach is within easy reach of the town by foot, with its rocks and pebbles and crystal clear sea.
And what about the Blue Grotto? This is an absolutely unmissable excursion. Choose one of the numerous boats that take tourists to admire the Blue Grotto; you will be overwhelmed by it.