Andalo, a paradise for cyclists
Mountain biking, electric bikes and downhill trails, all this in one place: Adrenaline, bikes and nature; a combination that is a recipe for a perfect outdoor holiday in Andalo.
In Andalo, Paganella and beyond there are many organised and sign-posted bike trails for you to have a dream cycling holiday in Trentino. Whatever your fitness level, you will find the ideal bike trail in Andalo!
A short while ago, Dolomiti Paganella bike was established; an incredible bike park covering an area of some 400km, with many bike and enduro trails. If you want to try the enduro bike specialism, there is an embarrassment of riches, the entire Paganella bike area is equipped for you to enjoy safely.
You can also choose expert MTB guides and instructors, get there on the shuttle and Bici Bus and discover trails on the maps and GPS tracking!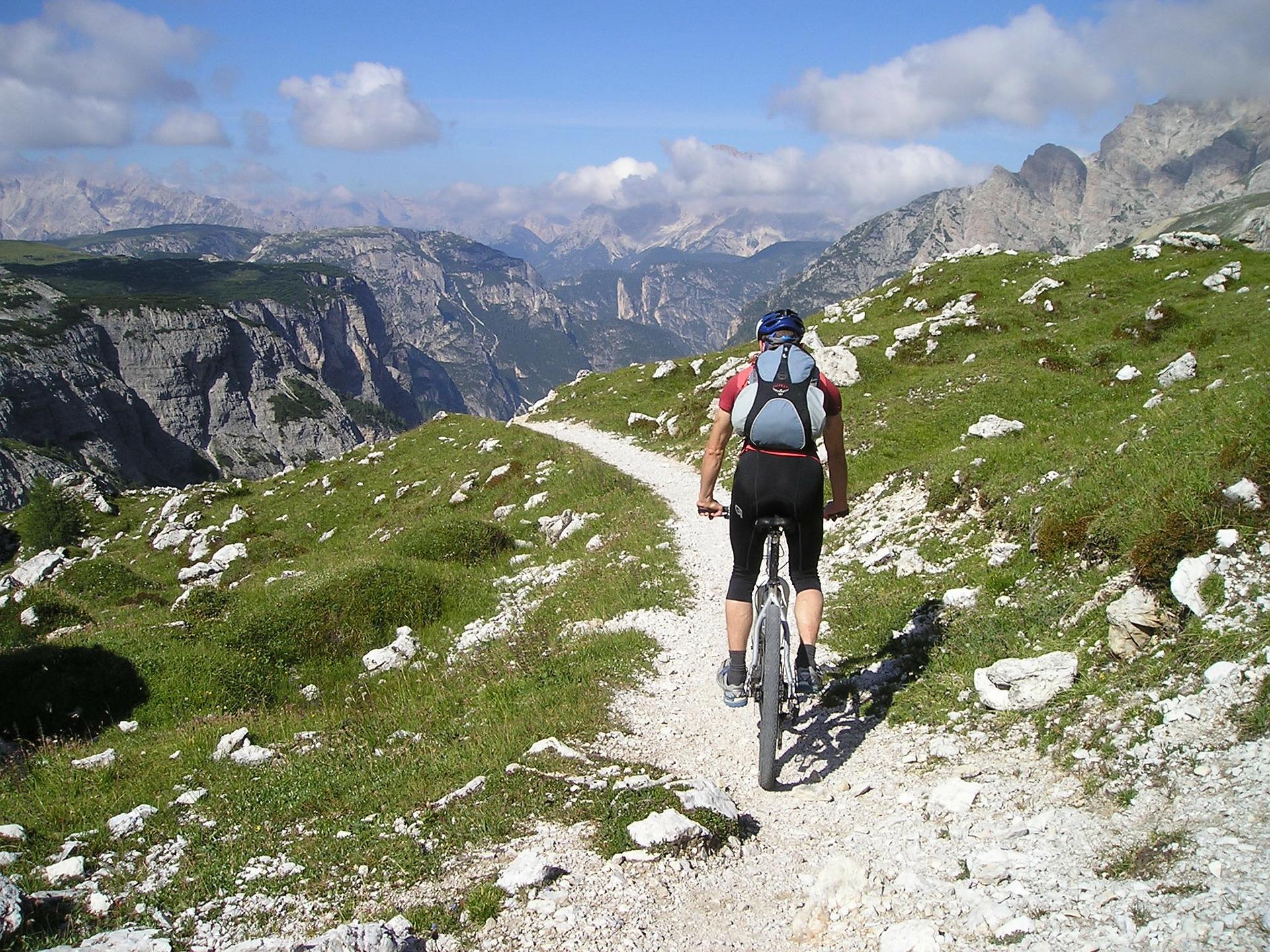 Are you looking for something a little more tranquil but still on a mountain bike? Get in the saddle for the tour of Lake Molveno, surrounded by the woodland, with ascents and descents and still with incredible views! At the end of the day, you will deserve an ice cream on the beach!
Looking for more advice? See us at reception, we know how to find the best bike trails in Andalo for you!